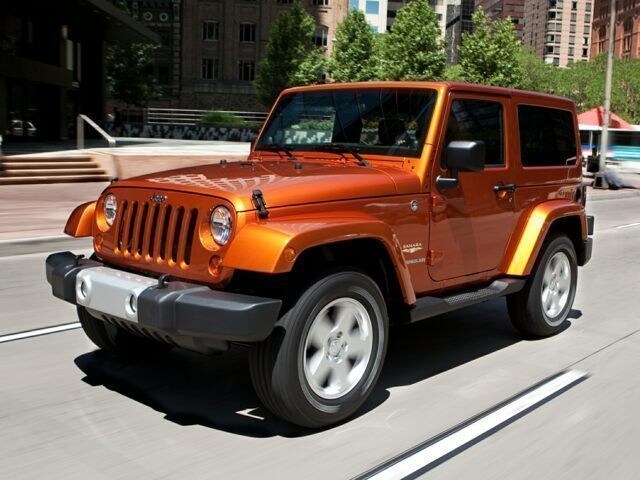 The Jeep Wrangler Affords More Adventures Than Its Competitors
Various brands prompt adventures with inspiring designs, only some brands are more fluent in the rugged outdoors than others. The Jeep brand, for starters, has a long-standing reputation for off-roading dependability with its adaptive 4x4 systems, and its Jeep Wrangler--in particular--with its ability to remove its doors and roof on a whim, takes that legendary off-roading spirit to a whole new level. Welcoming adventure inside and out, the Jeep Wrangler is the ideal ride should you be looking to take the road less traveled.
To solidify your decision to make it yours, we at Ganley Village Chrysler Dodge Jeep Ram went ahead and did a little more market research for you. Comparing the base trim of the Jeep Wrangler to its formidable competition, the Subaru Forester and Honda CR-V, we hope to shed light on why you might consider the Jeep Wrangler as your next versed wayfarer.
The Jeep Wrangler vs. the Subaru Forester
Though the Subaru Forester comes standard with AWD, the Jeep Wrangler offers the iconic 4x4 capabilities of its rugged marque, which is a better system to have in place should you be looking to head off road.
With its 2,000 pounds of towing capabilities, the Jeep Wrangler is able to haul more weight than the Subaru Forester.
The Jeep Wrangler extends the mileage on its 5-year drivetrain warranty, allowing the Jeep Wrangler to travel and stay covered an additional 40,000 miles over the Subaru Forester.
The Jeep Wrangler vs. the Honda CR-V
The Jeep Wrangler boasts a more agreeable starting price than the Honda CR-V.
Again, the Jeep Wrangler prompts greater off-roading possibilities with its 4x4 capabilities compared to the Honda CR-V's AWD.
At 8.3 inches, the Jeep Wrangler has greater ground clearance than the Honda CR-V for greater craggy terrain conquering confidence.
Make the Jeep Wrangler yours with our help. Just pay our new Jeep showroom a visit here in our Painesville location and have any of our associates help get you behind the wheel and off driving comfortably in the greater Mentor, Chardon, Mayfield Heights, Willoughby, and Cleveland region.